Nick is an ex-con, convicted of driving the get-away car for an armed robbery he is duped into becoming involved with. Maryanne is a devout Christian and Court Reporter looking for a meaningful relationship. When Nick and Maryanne see each other for the first time during Nick's sentencing, it's love at first sight. Soon after, Nick and Maryanne tie the knot in a prison chapel wedding.
Andrea is a career driven woman with no room for a relationship in her life. When Andrea suddenly finds herself pregnant, she is uncertain of the next step to take. A visit to a single mother's support group, where the horrors of childbirth and parenting are laid out in graphic detail, helps her decide to secretly seek an abortion.
Upon his release they are ready to start a family. Multiple failed attempts to become pregnant for Nick and Maryanne lead them to a fertility specialist where it's discovered Maryanne has a "hostile uterus." With Nick's conviction a roadblock for adopting, the couple attempt a number of solutions to their problem, each with discouraging failure. Desperate, Nick turns to Roach, the criminal mastermind of his failed get-away robbery attempt, who arranges for Andrea's abduction while she's on route to an abortion clinic. When Nick and Maryanne realize that Andrea, now locked in their basement, is less than 8 weeks along, they find themselves in a dilemma. Do they let Andrea go, and risk her returning to the abortion clinic, or do they keep her long term and see their scheme through to the end?

Directed by Lee Gardner
Written by Blake Casselman & Lee Gardner
Produced by Lee Gardner, Aaron Justesen & Blake Casselman
Director of Photography: Kenneth Richard Hoffmann
1st Assistant Director: Aaron Justesen
Camera Operator: Jonathan Judeen
Sound: Daniel Bosler
Gaffer: Kenneth Richard Hoffmann
Key Hair & Makeup: Kirsten Nelson
Wardrobe Supervisor: Ashley Cook
Production Designer: Lee Gardner
The Cast:
Ryan Templeman… Nick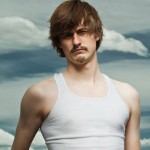 (photo credit Joachim Guanzon)
Heather Murdock… Maryanne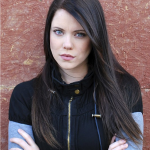 (photo credit Raymond Pratt)
Ariana Escalante… Andrea
Clint Vanderlinden… Roach
David Harris… Tom
James Christian Morris… Archie
Charan Prabhaker… Nazir
Danny James… Big-Head Mike
Leanna Pareja… Chloe
Bosco Enjamboya… Tyrell
Priscilla Poland… Laura
Elizabeth Golden… Brandy
Thomas J. Post… Dr. Fendo
Nathan Sears… Dr. Mason
Jaclyn Easton… Jasmine
Lisa Spurrier… Dr. Leslie Evans
"Adopting Trouble" is currently in post-production.